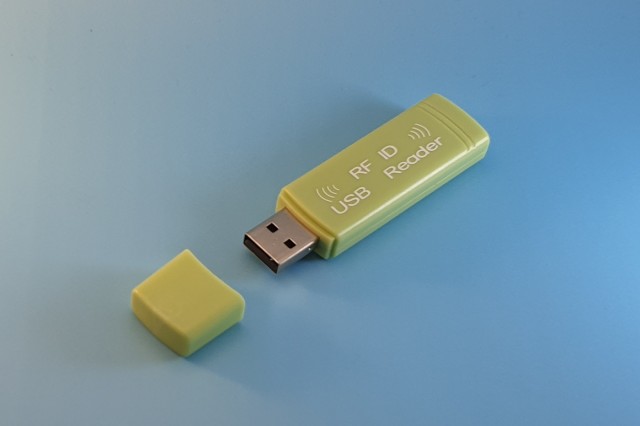 Simple RFID "plug and play" reader in the form of a USB stick. The read RFID data is treated like keyboard input (HDI) on the computer and can be edited immediately in Word, Excel or other programs.
Size: 70mm x 20mm x 9.8mm

Interface: USB1.1 HID Keyboard Device

Power supply: 5.0VDC+0.5V via USB connection

Speed: USB 1.1 / 1.5Mbps

Software: not required, Plug and Play

Funktion: chip ID reading only

Compatibility

ISO 14443 A: NXP Mifare S50 / S70 / Ultralight / Desfire

ISO 15693: NXP I-Code SLI / TI Tag-It / Infineon SRF55V

125kHz: EM-Marin EM4200 / TK4100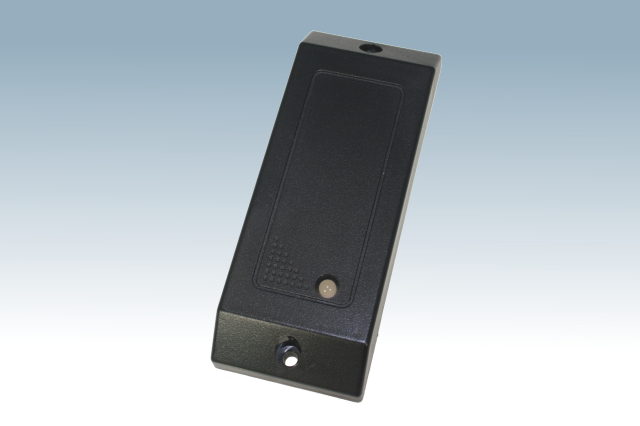 RFID reader in a modest design for fixed mounting on walls. The ideal solution for applications such as time and attendance or access control. ​
Size: 114mm x 46mm x 20mm
Interface: RS485/Wiegand232
125 kHz