The World of RFID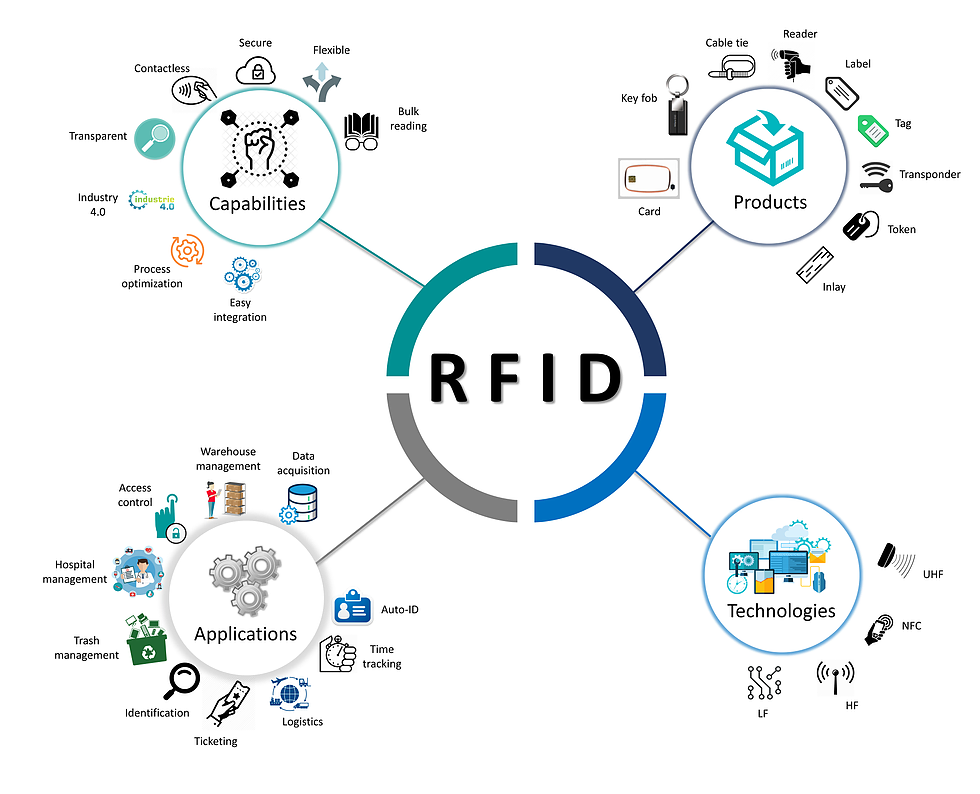 The Path to Your RFID Solutions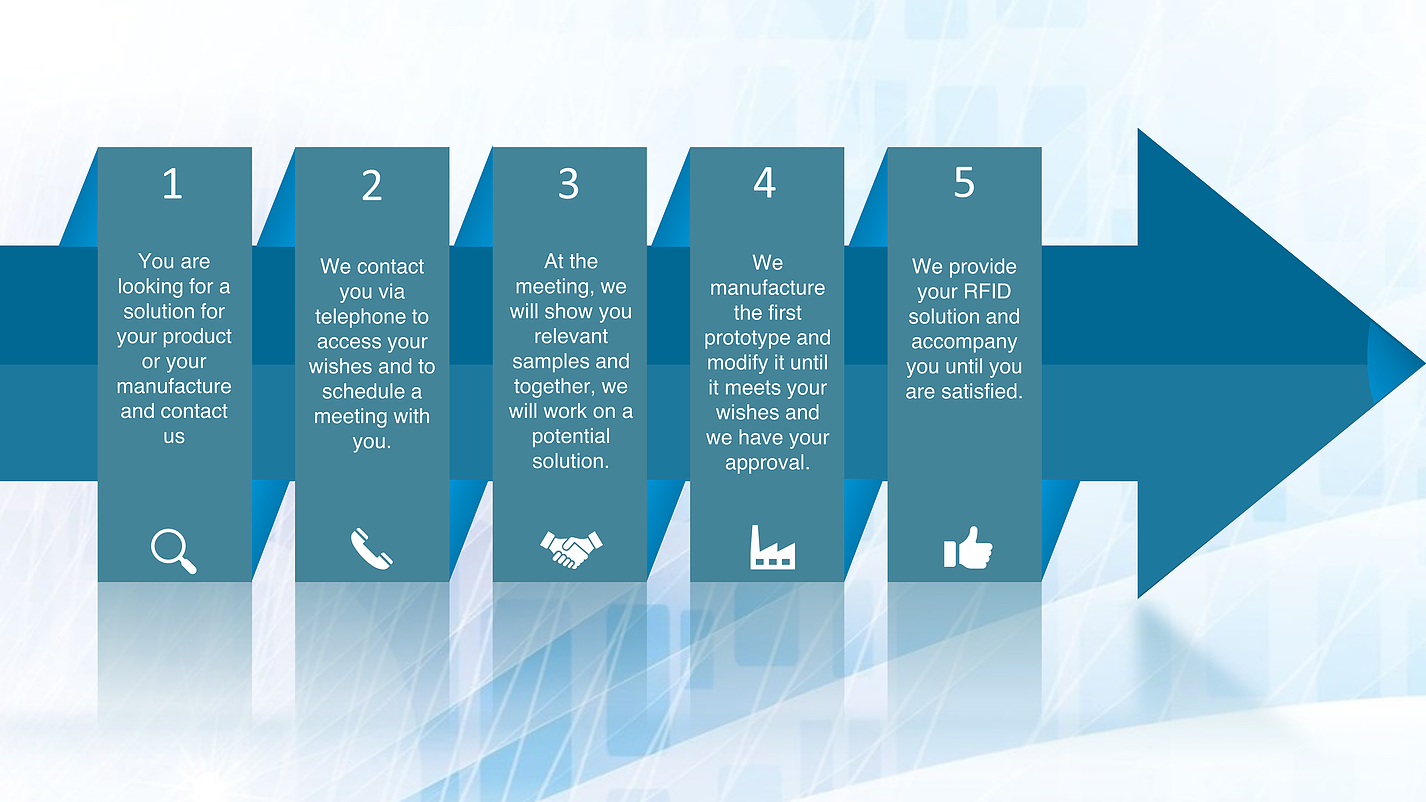 Publications
"Smart cards, biometrics and new work"
"B-Id, a developer of special transponders and smart
cards, offers fingerprint ISO cards and newly developed
Bluetooth ISO cards. Fingerprint cards pave the way
for new applications in the areas of identification,
banking or tracking."
---
"Cable tie transponder with housing made of soft material expand the RFID application spectrum with new options."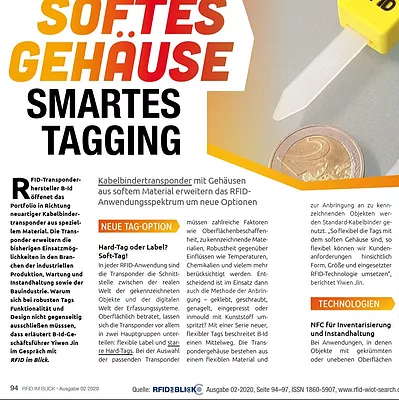 "The return of the really
smart cards"
---
"The fingerprint on a card as authentication has the pontential to optimize numerous processes from use as a banking card without PIN entry to use as an access control medium."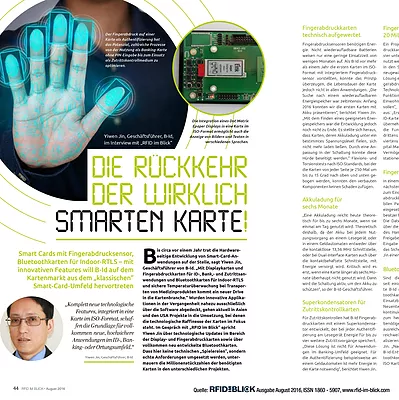 "Full UHF performance
with minimum distance to
metal through innovative
antenna design!"
---
"Wideband antenna design and specially tuned antennas should provide a solution for flat and robust on-metal tags."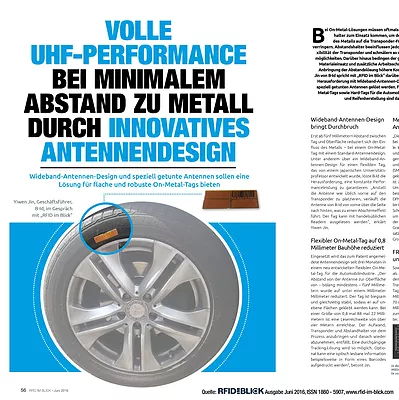 ---
"The next generation of the ISO card: Acoustic cards as an alternative to NFC can increase the level of security in mobile payment applications."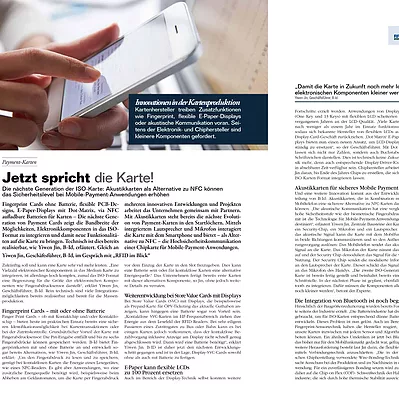 Contact us
Are you ready for your RFID solution?